Homegrown X re-emerges as a throwback to how we partied before the pandemic 
Does everyone remember where we were just a couple of years ago?
Working from home. Ordering food and cocktails for pickup, substituting our best restaurants for a fast-food drive-through. Music venues setting up stages in parking lots or at a rural drive-in movie theater so you could listen from the safety of your car. All while watching out for "Orange Zones," the places in the city that had been tagged as particularly COVID-infested.
The reason was clear. By May of last year, it was estimated that 1 million Americans had died of COVID.
In some respects, today we are dulled to reason. Perhaps reasonably so, as COVID deaths have dropped dramatically. There seems to no longer be the need to prepare refrigerated semi-truck trailers to receive the dead.
Yet that pandemic journey remains reflected in our arts landscape. The blank windows of clubs and restaurants now closed. Holes in the calendar from events that two years ago were taken for granted and are now gone.
And while the pandemic has abated, COVID still casts an uneasy shadow over all endeavors.
But piece by piece, Rochester reclaims civilization. On Saturday, that's Homegrown X. A celebration of who we are, say organizers Geoff Dale, the co-owner of Three Heads Brewery, and Leslie Z. Ward of Lovin' Cup Bistro & Brews. The latter plays host to the day-long event.
It's an event that's a throwback to how we partied before the virus arrived. Step back for a moment. Step back a dozen years.
"There was the attitude that Rochester wasn't that cool," Dale says. "Leslie and I felt there was a need to challenge that narrative."
What they came up with was a festival of Rochester stuff. A wide-ranging smorgasbord of play. Ward says putting the thing together "was like herding cats."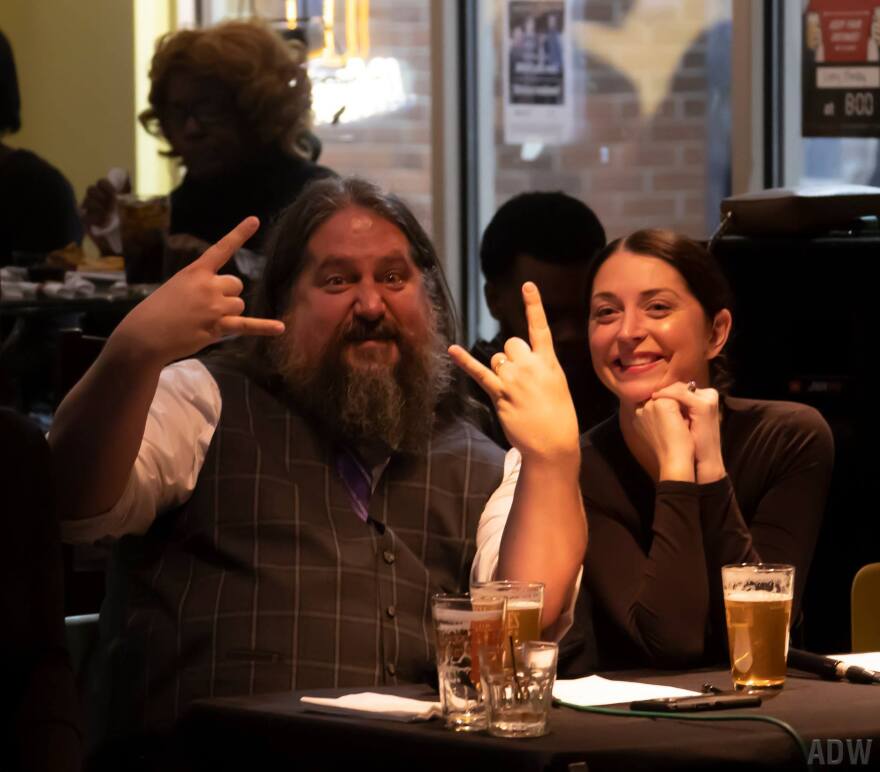 Homegrown has had to evolve with the times. For the past two years, COVID forced it to the Internet -- a virtual Homegrown, with a package that you picked up from Lovin' Cup on the day of the event. So you drank your beer and ate your food at home while watching a livestream video of the music. A survival triumvirate for quarantine times.
"I think they did a real good job of capturing the vibe," Dale says of the virtual Homegrowns.
But a virtual Homegrown, he admits, was "not ever going to be what it was."
Now, live and in person, it is back to what it once was. The music is all homegrown, running from noon to 9 p.m. on the indoor stage at Lovin' Cup. Teagan & The Tweeds. A Girl Named Genny. The Mighty High & Dry. Friday in America. The John Payton Project.
The beer, wine, booze and food are all homegrown as well. Samples laid out in heated tents set up outside the venue, from noon to 9 p.m. It's a day of discovery. Music and restaurants and food, some of which "no one knows about," Dale says.
"Our brewing scene is dope, honestly."
Spoken like a true brewery owner. "There's a lot of uniqueness in this city," he says, "and it's really easy to lose sight of that from day to day."
The Lovin' Cup doors open at 11 a.m. Tickets are $60 advance, $70 the day of the event: Dale calls it "the Golden Ticket to the Chocolate Factory."
Although that childhood literary allusion doesn't quite fit. Homegrown is, he admits, "a frat party for middle-aged people."